ENJOY A RESTLESS NIGHTS SLEEP WHILE YOUR LITTLE ONE SLEEPS IN TOTAL BLISS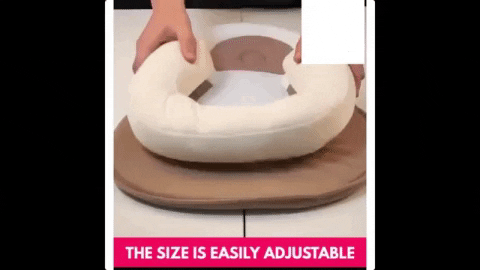 TIRED of not getting a good nights sleep, is waking up constantly taking it's toll? Wish you could have them sleep anywhere when out and about?
Well you need the SleepWELL® Portable Baby Bed. Take it with you ANYWHERE, so you can guarantee that your child will be 100% SAFE and get a PERFECTsleep no matter where you are!
The bed is ADJUSTABLE to fit babies from NEW BORN to 18 MONTHS and can save your child's LIFE. 
That's because the shape of the portable baby bed imitates the infant's embryo period and Mimics the shape of the female uterus. It has an ANTI-ROLLING shaping pillow to stop them spilling over into awkward positions
Use at home in their cot/crib or take it on the go ! 
It's LIGHTWEIGHT so you can travel with it ANYWHERE you go meaning your little one can still get a wonderful little sleep wherever you go.
It could be late at night when you arrive at your hotel, vacation rental or Grandma's house. Your baby or toddler will be tired and you don't want to go to war with your portable travel cot.
100% Machine washable
REDUCES the risk of a flat head syndrome.
Reduces risk factors associated with SIDS (Sudden Infant Death Syndrome)
Oh and guess what? SAVE 50% TODAY ONLY 
LIMITED STOCK - Only 50 Units Available
CLICK '

BUY IT NOW

' ABOVE TO GET YOURS
KEEP BABY NATURAL AND SAFETY - Deep contoured sides, anti-roll design,keeps your baby in the proper inclined position safety
3D DESIGN AND SOFT - 3D groove structure support the head and neck,keep babies head and spine in the correct alignment. material is cotton, Soft and breathable
PORTABLE FOR HOME OR TRAVEL - Our baby mattress is very light,about 0.77lbs,convenient to carry-on
The baby mattress meets the orgonomics design, offering effective flat head snydrome prevention.
This baby bed/crib with pillow designed with comfortable edge that surrounds baby and prevent baby from rolling over, creating a secure sleeping atmosphere for baby at bebtime.
This baby bed mat is made of high quality soft material, offering good breathability and safe to use for babies.
This baby pillow and mattress fit babies age from 0 to 12 months.
This Baby pillow and bed is Very light, only 350g, portable for home or travel.
The baby mattress meets the ergonomics design, offering U shape pillow with flat head syndrome prevention. The raised edge of mattress can prevent baby from rolling over, create a secure atmosphere for your baby at bedtime, your baby will feel comfortable and sleep very well.